Ponds And Waterscapes
Paradise Landscaping is an award winning pond building company.
It has won numerous awards within the landscaping industry such as California Landscape Contractors Association (CLCA).
Our objective is to construct ponds and water features that are a delight to the senses.
Paradise Landscaping's pond installation creates a "happy" and healthy environment for koi fish, gold fish, salamanders, frogs, turtles and water plants.
Waterscapes create a habitat for aquatic plants: reeds, rushes, water lilies, water hyacinths, irises, and sedges.
Natural stone is used in our ponds, waterfalls, and waterscapes to create a natural look.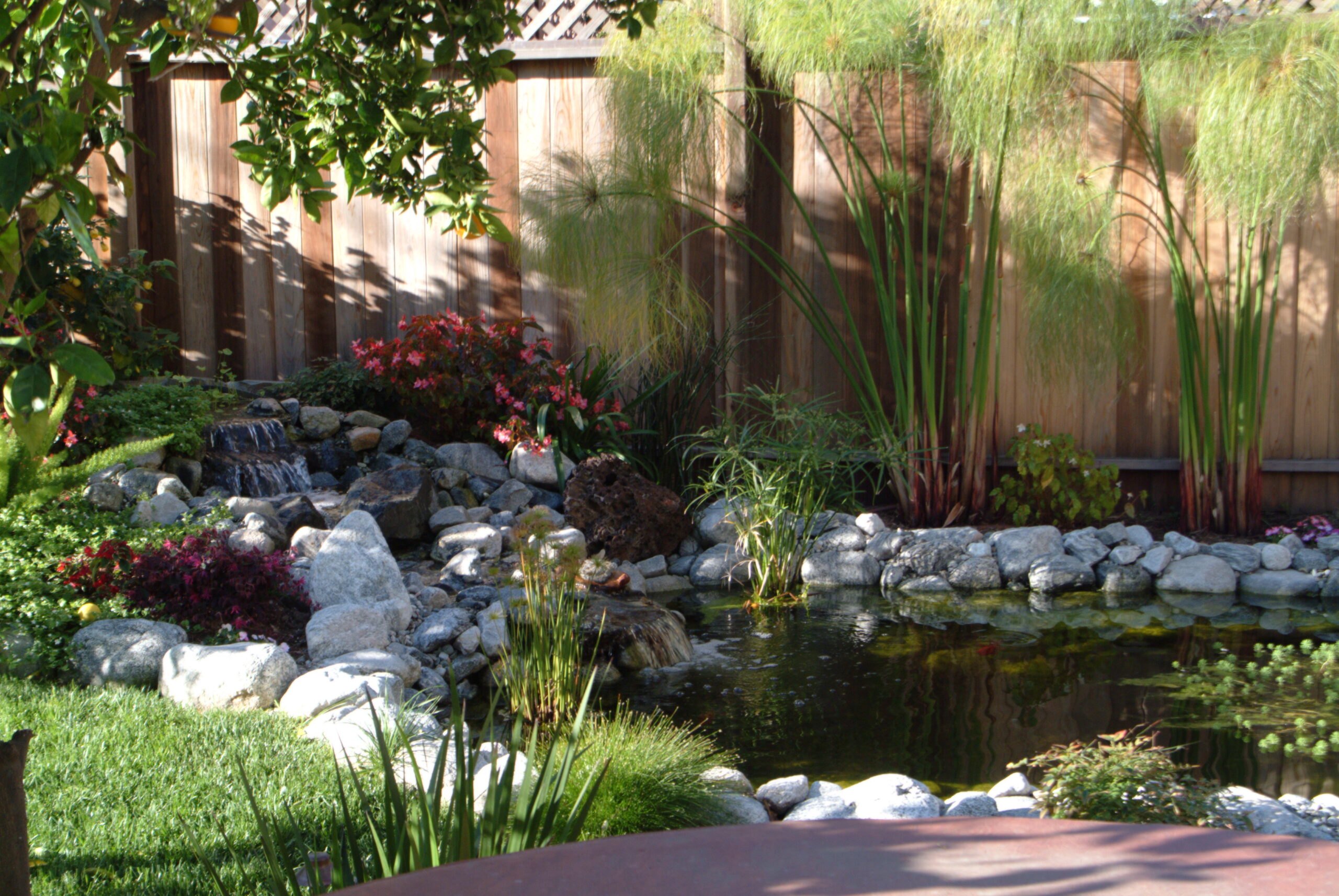 Paradise Landscaping's waterscapes incorporate biological filtration, skimmers that pick up surface debris, quiet submersible pumps and center drains.
Paradise Landscaping also offers annual pond and waterscape clean-out services for its customers. An annual cleanout is important to maintain the health, efficiency and cleanliness of the ponds and water features.
Paradise Landscaping deploys all of our experience and knowledge to professionally clean and awaken your pond and waterscapes.
We take care of every detail when cleaning your pond and waterscapes, so that you can enjoy a clean pond when we are finished.
Our cleanout services consists of the following:
Drain pond and house fish in separate tanks
Pressure wash all algae from rocks in pond and streams
Clean all debris and muck from bottom of pond
Thoroughly clean bio-falls
Service skimmer vault
Service pump and clean filters
Thin out and prune all pond plants
Check all underwater lights
Check and reset automatic fill valve
Test for hydrogen sulfide
Re-fill pond and add de-chlorinating liquid to pond
Re-introduce fish back into their clean environment and check for sores, parasites
Add beneficial bacteria to pond water